Term Paper by Saskia Kessler about peacecamp 2011
Saskia Kessler from Erlangen, Germany participated a couple of days in peacecamp 2011 and wrote afterwards at her school a paper about her peacecamp experiences.
Here you can read the document (24 pages, in German language!):
Text_Saskia (application/pdf, 3,935 KB)
0 comments | Comment
Friede fängt mit Zuhören an - peace starts with listening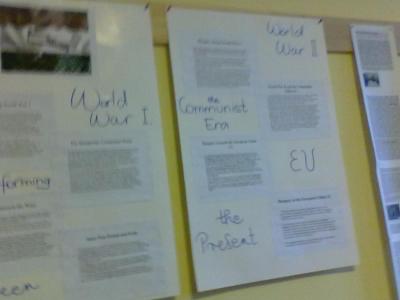 for the English version see
peacecamptexts.blogger.de
0 comments | Comment
show4peace - reibers 2011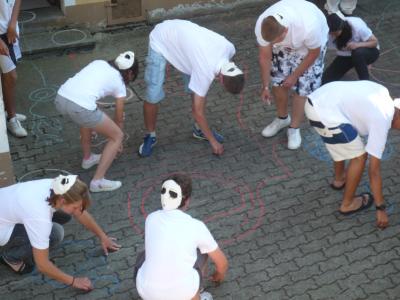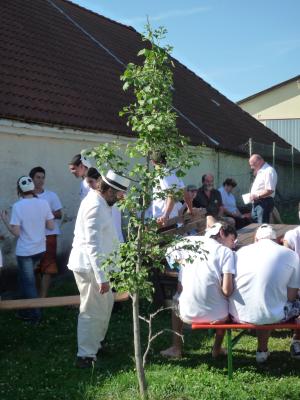 Watch the show4peace presented in Reibers on the last day (Tuesday, July 12):
show4peace 1 Reibers 2011
www.youtube.com
show4peace 2 Reibers 2011
www.youtube.com
show4peace 3 Reibers 2011
www.youtube.com
0 comments | Comment
Friede fängt mit Zuhören an - Evelyn Böhmer-Laufer

Eine im Vorfeld erfolgte, eingehende Vorbereitung zu relevanten Kapiteln Zeitgeschichte und die darauf aufbauenden Polit-Debatten unter der Leitung zweier Experten (Botschafter a.D. Ilan Baruch aus Jerusalem und Markus Priller aus Österreich) machte die Besonderheit des neunten peacecamps aus, das heuer zum fünften Mal in Reibers im Waldviertel und in Wien stattfand. Vier Gruppen von Jugendlichen (arabisch-israelische PalästinenserInnen aus Haifa, Israelis aus der regionalen Schule des Kibbuz Yagur, ungarische Jugendliche aus Budapest und eine Gruppe österreichischer Gymnasiasten aus Wien und Graz) setzten sich mit den Gegebenheiten auseinander, die der Gründung des Staates Israel vorausgingen, sowie mit den sich daraus ergebenen Konflikten zwischen Juden und Palästinensern und deren Ringen um nationale Anerkennung und Souveränität auf dem von beiden Völkern als rechtmäßige Heimat beanspruchten Land Israel/Palästina. Silvio Gutkowski, israelischer Psychiater mit argentinischen Wurzeln, leitete die täglich stattfindende "Large Group", in der sich bis zu 60 Personen mit ihren Gefühlen, Traumata und emotionalen Verstrickungen auseinandersetzten.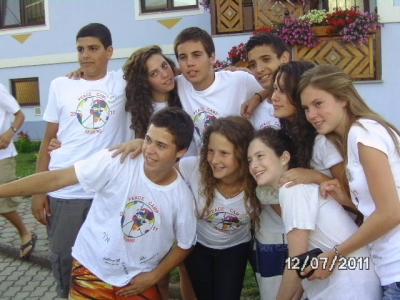 Bei beiden, Polit-Debatten und Large Group-Gesprächen, stand das Zuhören im Mittelpunkt. Einzelne Personen waren dazu aufgefordert, der Gruppe ihre Sichtweise, ihre Gedanken und Gefühle mitzuteilen; man durfte sie dabei nicht unterbrechen, nur ruhig zuhören und das Gehörte auf sich wirken lassen, bis man selbst am Stuhl neben dem Gruppenleiter Platz nehmen und das Wort ergreifen konnte. Dann durfte die Rednerin/der Redner mit der vollen, uneingeschränkten Aufmerksamkeit der gesamten Gruppe rechnen und für die Darlegung des eigenen Standpunktes so viel Zeit und Raum in Anspruch nehmen, wie sie oder er wollte.
Mit dieser Entwicklung hin zu Ernsthaftigkeit und fundiertem, authentischen Gedanken- und Gefühlsaustausch erreichte das diesjährige peacecamp eine neue Dimension, ohne etwas von der Leichtigkeit, Kreativität und Schaffensfreude zu verlieren, die dieses wie alle bisherigen peacecamps auszeichnen.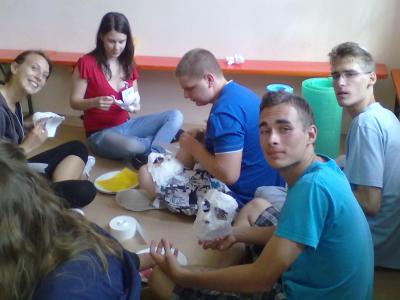 Vier Künstler/KunsttherapeutInnen regten dazu an, für das Berichtete und Erlebte kreative Ausdrucks- und Umsetzungsformen zu finden. Morgendliche Meditations-, Tanz- und Bewegungsübungen öffneten für tiefgreifenden Dialog, Konfrontation und Austausch Geist und Sinne und ermöglichten es, über die Gräben gegenseitiger Kränkungen und Verletzungen Brücken der Versöhnung und ein Fundament von wahrhaftiger Verbundenheit und Freundschaft aufzubauen. Einige TeilnehmerInnen sprachen das etwa so aus:
"Ich hätte nie gedacht, dass es möglich ist, sich so zu konfrontieren und zugleich auch wahre Freundschaft entstehen zu lassen."
Vielleicht fängt Friede ja wirklich mit Zuhören an.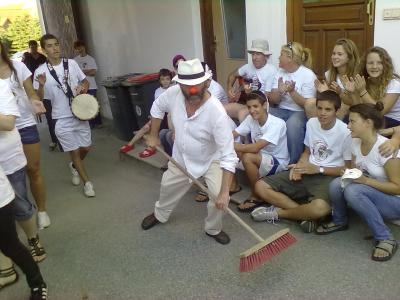 Eine eindrucks- wie stimmungsvolle Dokumentation von peacecamp 2011 ist der Film "Around the Ginkgo Tree" von Gerald Muthsam und seinen vier AssistentInnen – TeilnehmerInnen früherer peacecamps. Der Film wurde bei der show4peace/Reibers am 12.7.2011 uraufgeführt, am 13.7. bei der show4peace/Vienna im Dschungel/MQ gezeigt und ist mittlerweile auf youtube abrufbar:
peacecamp Reibers 2011 Teaser
www.youtube.com
peacecamp Reibers 2011 Part1/2
www.youtube.com
peacecamp Reibers 2011 Part2/2
www.youtube.com
Evelyn Böhmer-Laufer
Initiatorin und Leiterin des peacecamp-Projekts
peaceamp.net
0 comments | Comment
The peacecamp 2011-Logo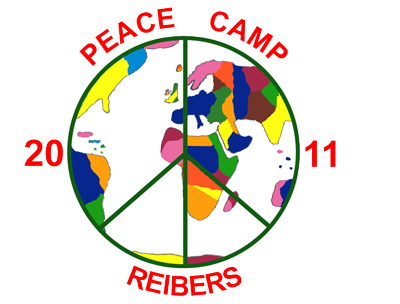 0 comments | Comment